This is a student project as part of my Information Architecture & Interface Design courses based on the anticipated release of EA's Fifa game.
Client
Electronic Arts [Fictitious]
Project Overview
The goal is to advertise and promote EA's upcoming 2019 Video game FIFA 19 in an engaging and creative way; allowing users to create an interactive experience with the brand as well as the game and ultimately with each other. The Microsite will bring people together to be a part of Fifa's contest and become a part of that culture.
The contest
Fans will be able to vote for their choice of five players to grace the cover of EA Sports' FIFA 19 video game. The candidates for the FIFA 19 Global Cover Vote are Cristiano Ronaldo, Lionel Messi, Neymar jr., Luis Suarez and Manuel Neuer.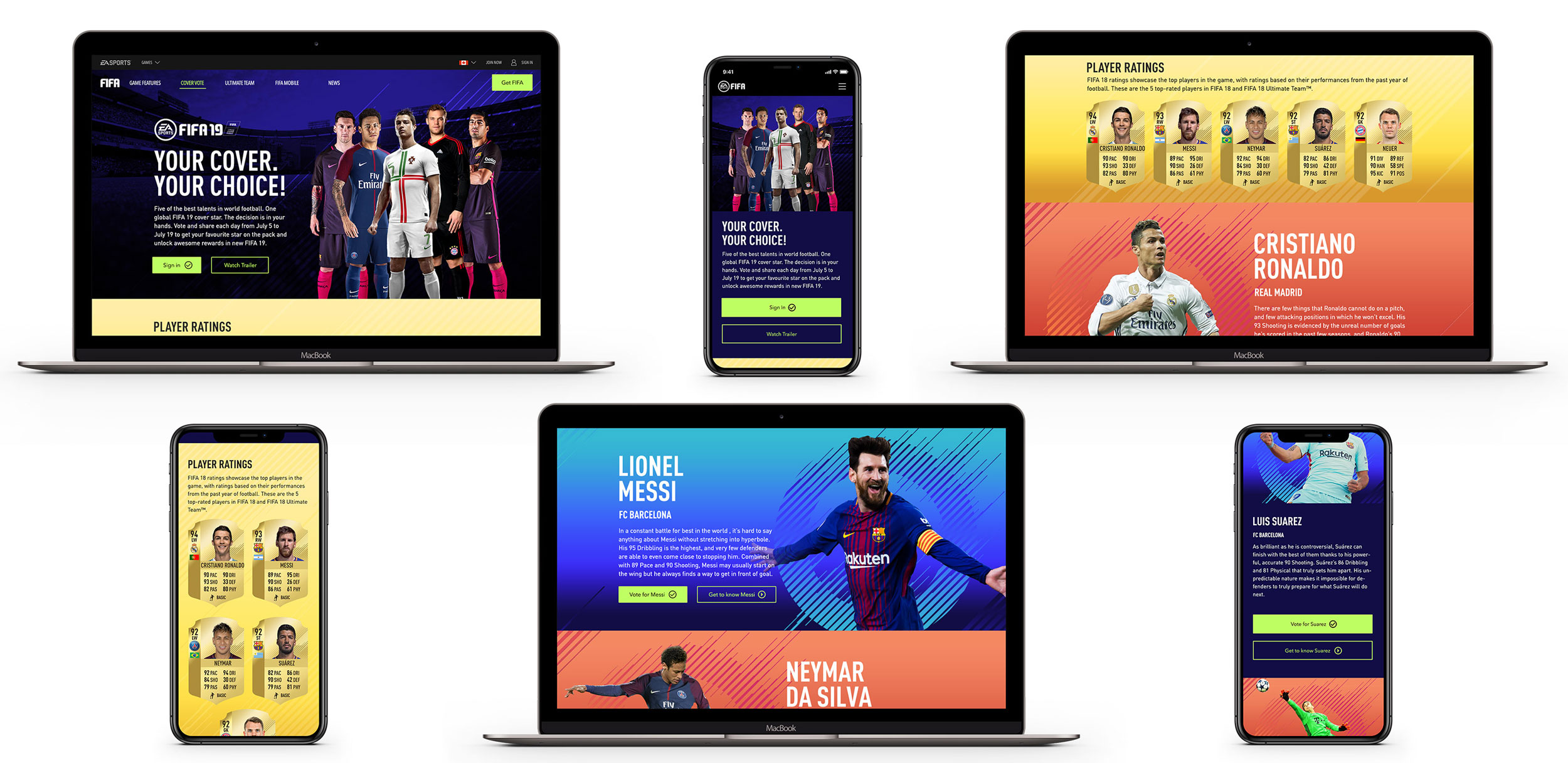 User Research
In order to design the contest website, I had to fully understand and define my target users.
Primary Audience
Gamers with a strong interest in video games who want to immerse themselves in a new experience.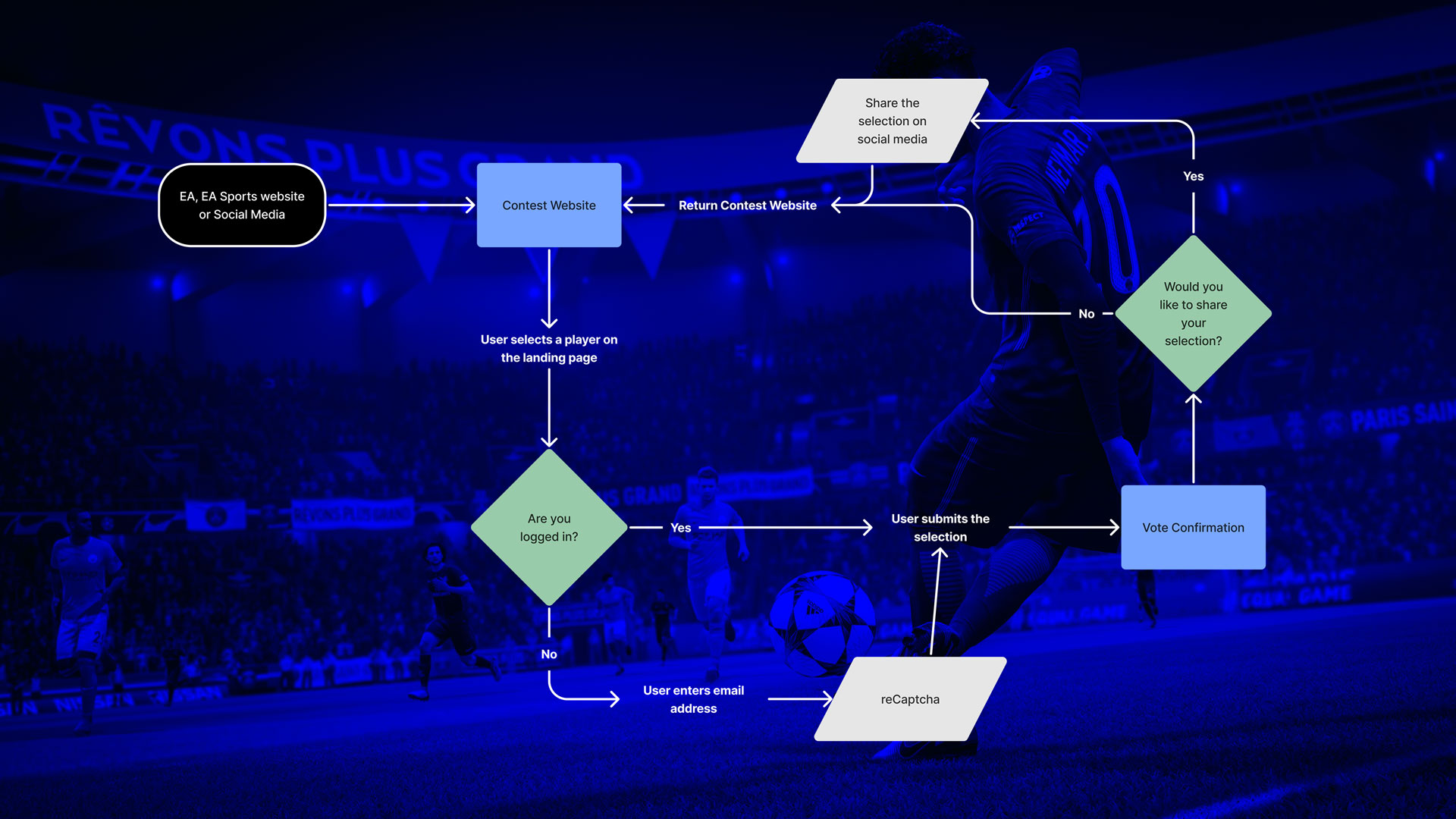 The contest journey
Pre-Contest: The contest will advertise and promote on EA website and in social media
During Contest: Users will be able to vote for cover player once a day. They can share in social media to get more chance to win.
Post Contest: Elected cover player will be announced on EA website and in social media.
Reward: Users will receive email about elected player. Rewards are Fifa points and packs.
Wireframes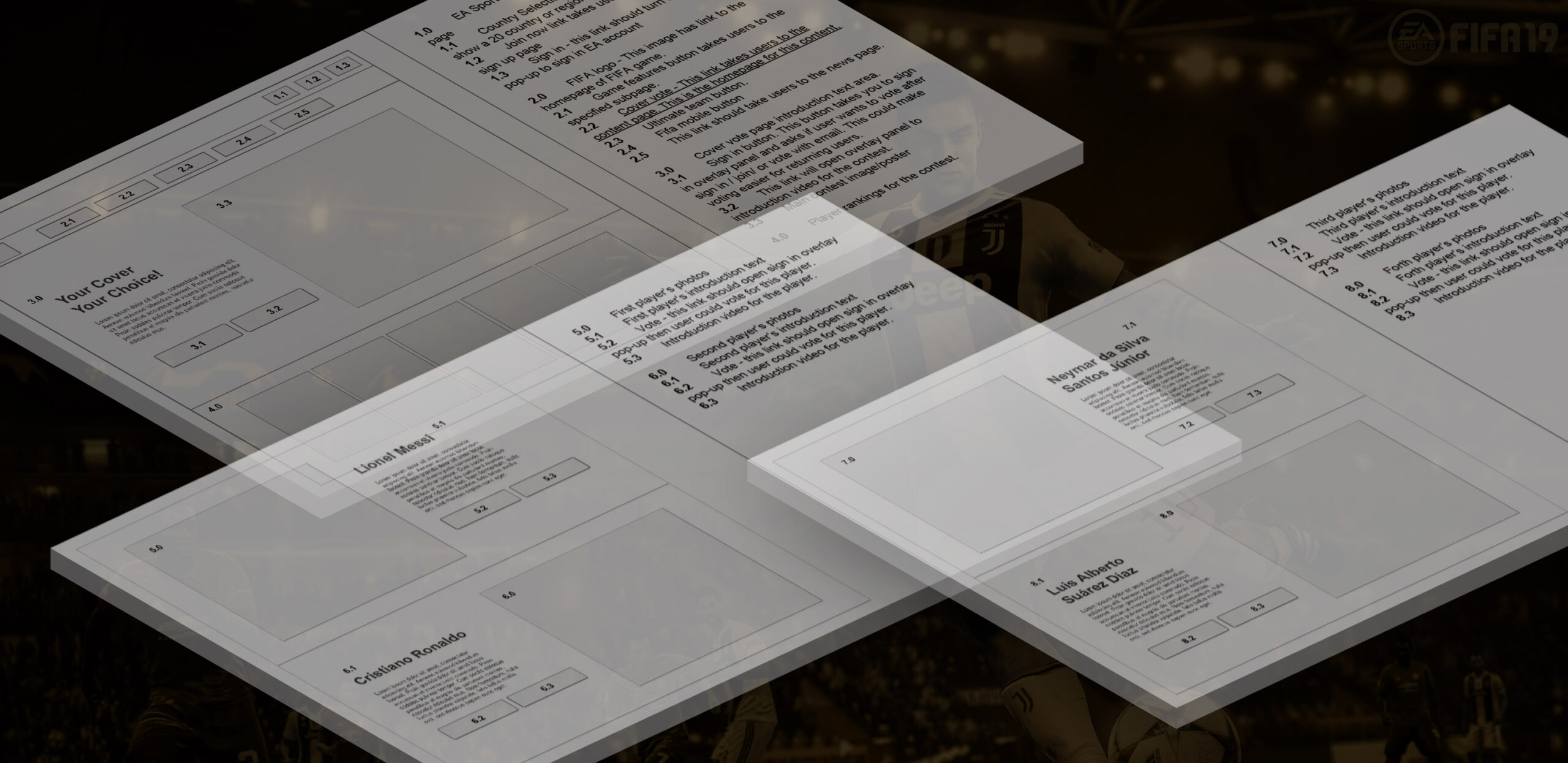 User Testing

Voting Process


Interface