The Client
HUB Cycling is a charitable non-profit organization, established in 1998 (originally named the Vancouver Area Cycling Coalition) to improve cycling conditions in Metro Vancouver. Since then, we've grown a lot! We've impacted infrastructure, educated thousands of children and adults and motivated thousands more.
The Purpose
• Increase participation/engagement both online and at HUB Cycling's Bike the Night
• Show support for cycling and mass participation bike rides – this is critical when HUB approach the City of Vancouver and other sponsors for financial support in 2019
• Create awareness of HUB Cycling as Metro Vancouver's Cycling Organization
• Introduce a younger more diverse demographic to Bike the Night and HUB Cycling's programs​​​​​​​
SWOT Analysis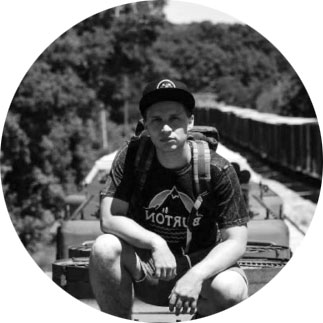 PRIMARY PERSONA
Michael Mrozeck (21 years old)
Income : $18.000 – 24.000 a year
Michael just graduated from Nimbus, where he did the Advanced Audio Engineering Program. He loves adventures and to travel. Now he is working as a part time worker at Darby's Gastown. During his free time, Michael loves to meet up with his friends and go outside the city for a few days for camping. He is hoping to get a proper job related to his sound degree, later this year.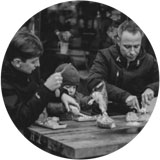 SECONDARY PERSONA
Summer Halamas
(31 years old)
Income : ~$60.000 a year.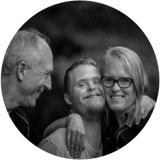 TERTIARY PERSONA
Tom Anderson
(50 years old)
Income : ~$100.000 a year.
Big Idea
Change of scenery, change of life.
Social Media Banners & Posters